Systems
Integration & Middleware
Do you have systems that don't talk or data in different places? Spend time entering the same data in multiple places or external systems? Need data blended for more effective reporting and business analysis?
We can create automated solutions to improve Data Management and Data Integration via our Middleware tools. While each individual scenario is different, we can employ a range of technical solutions to integrate your systems, and implement your business logic to improve efficiencies and reduce touch points and data entry duplication.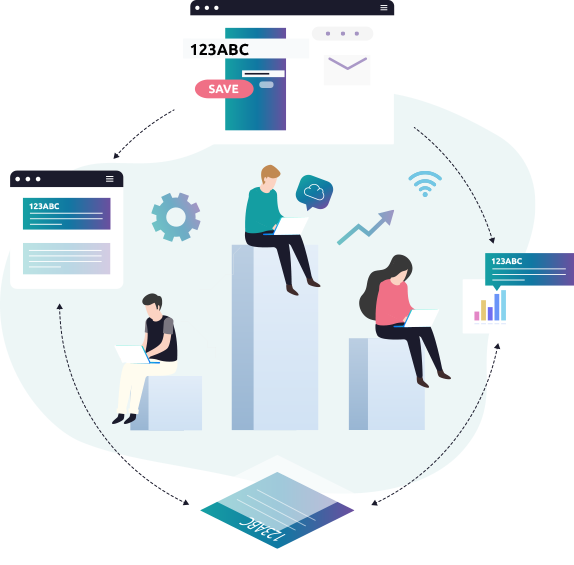 Tangled up with data in all places, from all directions? Solvable Has the Solution
Data is a company's most valuable asset and significant investments are put in place by companies to store, organise, and analyse this valuable resource. System integration bridges the gap of lack of communication and collaboration between these various platforms. It helps leverage existing investments to maximise efficiency and accuracy.
A rapidly growing organisation with multiple locations throughout the country, with thousands of employees in different departments, a steady stream of clientele, and numerous in-house assets, all thriving and continuing to grow at the same time. All of these different areas will be updating new information every day, all while seeking out information throughout different areas for reference at the same time. In order to do this, they will require a middleware that allows the different systems to seamlessly bring all that information together in an efficient way; thus saving time and improving accuracy all across the board. This is what Solvable's Systems Integration can do, promoting efficiency, stability, and scalability.
All the Data, All the Access
For a business that has multinational operations or joint ventures that may require the connection of multiple platforms and subsystems into one, system integration can provide them with the solution to large amounts of data entry. The right process integration can simplify entering new employees into multiple systems. This is useful for processes such as:
Human Resources -

Keeping track of new applicants to various positions becomes easier and new employee data can be carefully filed. Automated entries can even allow employees to input their own data onto forms as needed.

Payroll and Accounting -

Gathering employee timesheets or logs can be accessed easily, compiled, and computed for accurate payroll. Client fees and payment information can be integrated into the client's file, with itemized receipts and inventories for reference.

Training Systems -

Creating each individual trainee's file, information, and progress throughout the training program can be compiled together. System integration allows trainers to keep track of progress, class schedules and assessments, and even allow trainees to access this information for themselves.

Warehouse Inventory -

Instead of repeatedly entering batch codes, item codes and more, this data can be organised together for easy reference. With the right middleware, purchasing teams can keep track of stock levels, sales teams can check on how much they still have to sell, and when new items are coming.
These are just some of the ways that data integration can be an invaluable tool for all-around data access. In addition to easy access to so much information across the different platforms, system integration can also automatically make backups and copies of the data. All the company's information stays up to date, all the way down to redundancy in case of data loss.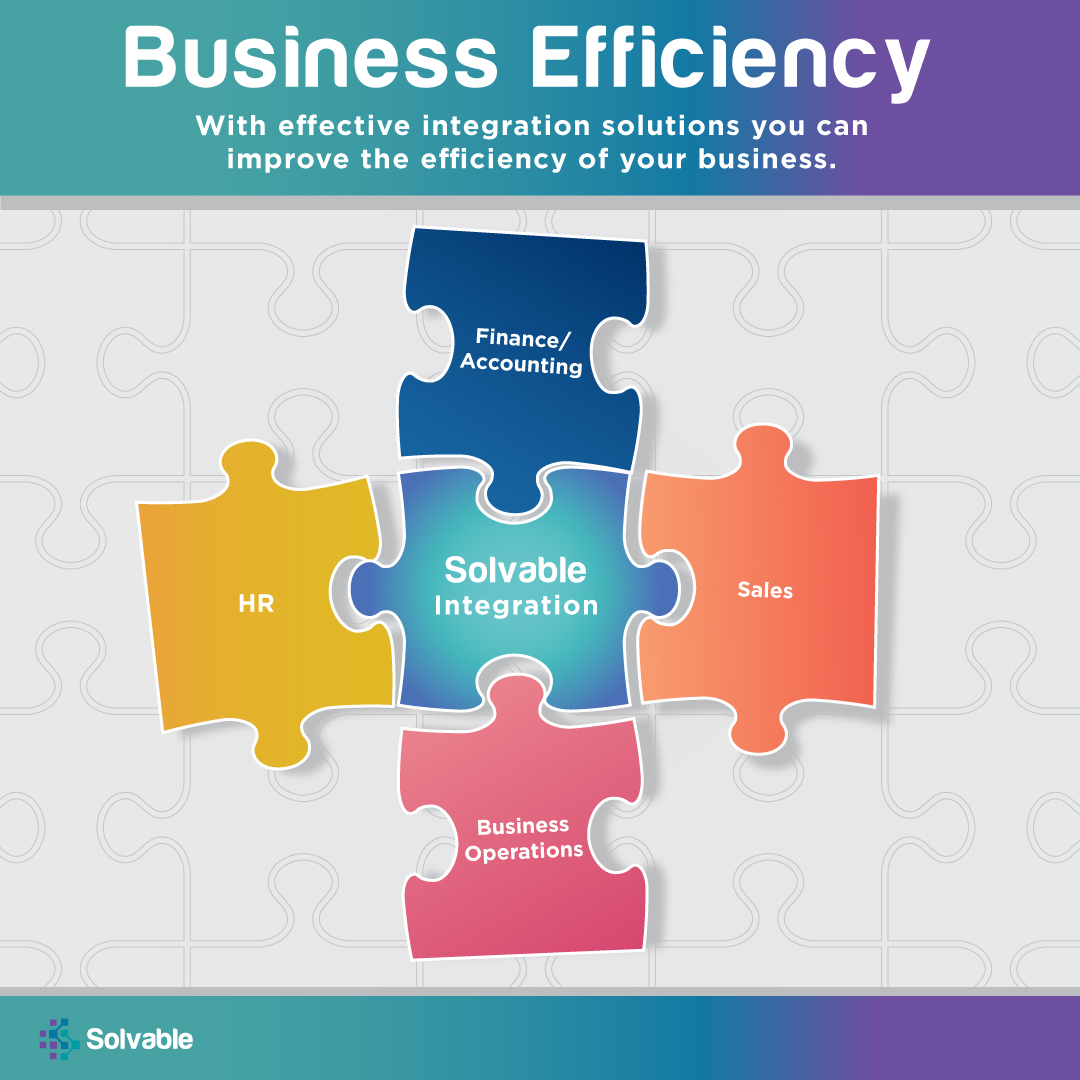 Get in Touch
Solvable is a team that loves a challenge and is passionate about solving complex problems.
Let's work together to solve your business needs and make you more efficient and effective.