Our
Products
At Solvable, we not only create custom software solutions for our clients, we also create innovative, market ready products to compliment our services. We draw on our unique mix of practical business experience and a solution focused development team to create products that improve business efficiency and support growth.
See below for further details on our products.

Simplify Your Hiring Process
Onboarding & eLearning Made Easy
Complete Employee Onboarding Online
Staffd is a Web Based Applicant Management, Employee onboarding and eLearning system designed to streamline your hiring processes and add automation.
Staffd takes away all the paperwork that creates hard lengthy work when hiring new team members. Your applicants will complete all requirements online from application to qualification uploads and company inductions.
Here are just a few of the key features;
Streamlined application processes, data collection, and supporting document uploads
Application form based on your requirements
Aptitude quizzes with scoring for ease of validation
Licence and qualification uploads
Track and record interviews
Company Policy access and agreement
Internal and external induction completion
Statutory form uploads (Tax and Super)
Offer Letter review and digital signature
Hold points for review and approval
Ability for system integration (Payrol or ERP)
Automated email notifications
Build your own engaging eLearning content with our simple editor
Include text, images and even videos
Create a questionnaire with scoring to ensure Competence
Track the completion status for your team with our simple team view
Add Toolbox meetings as a module
And more…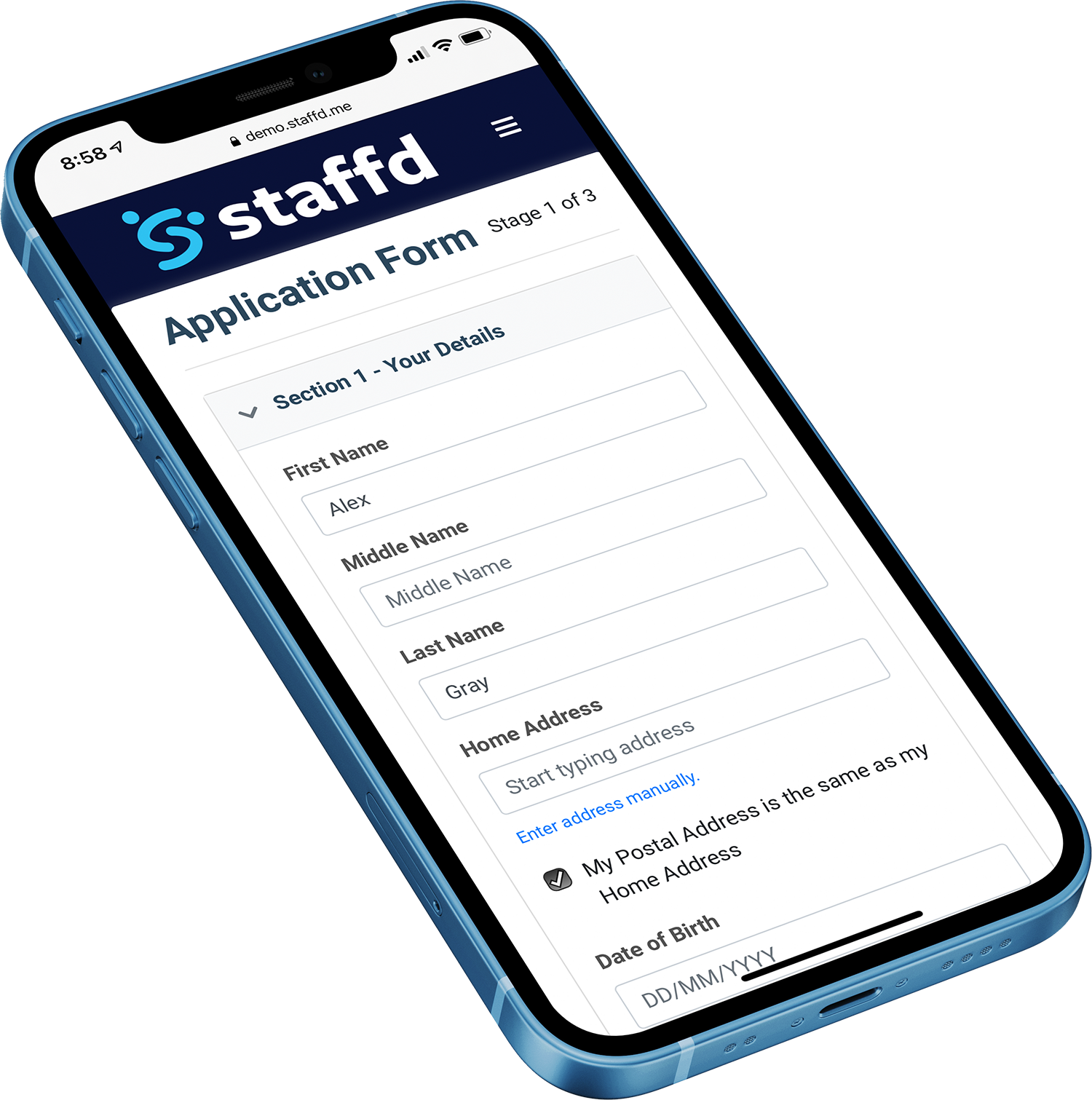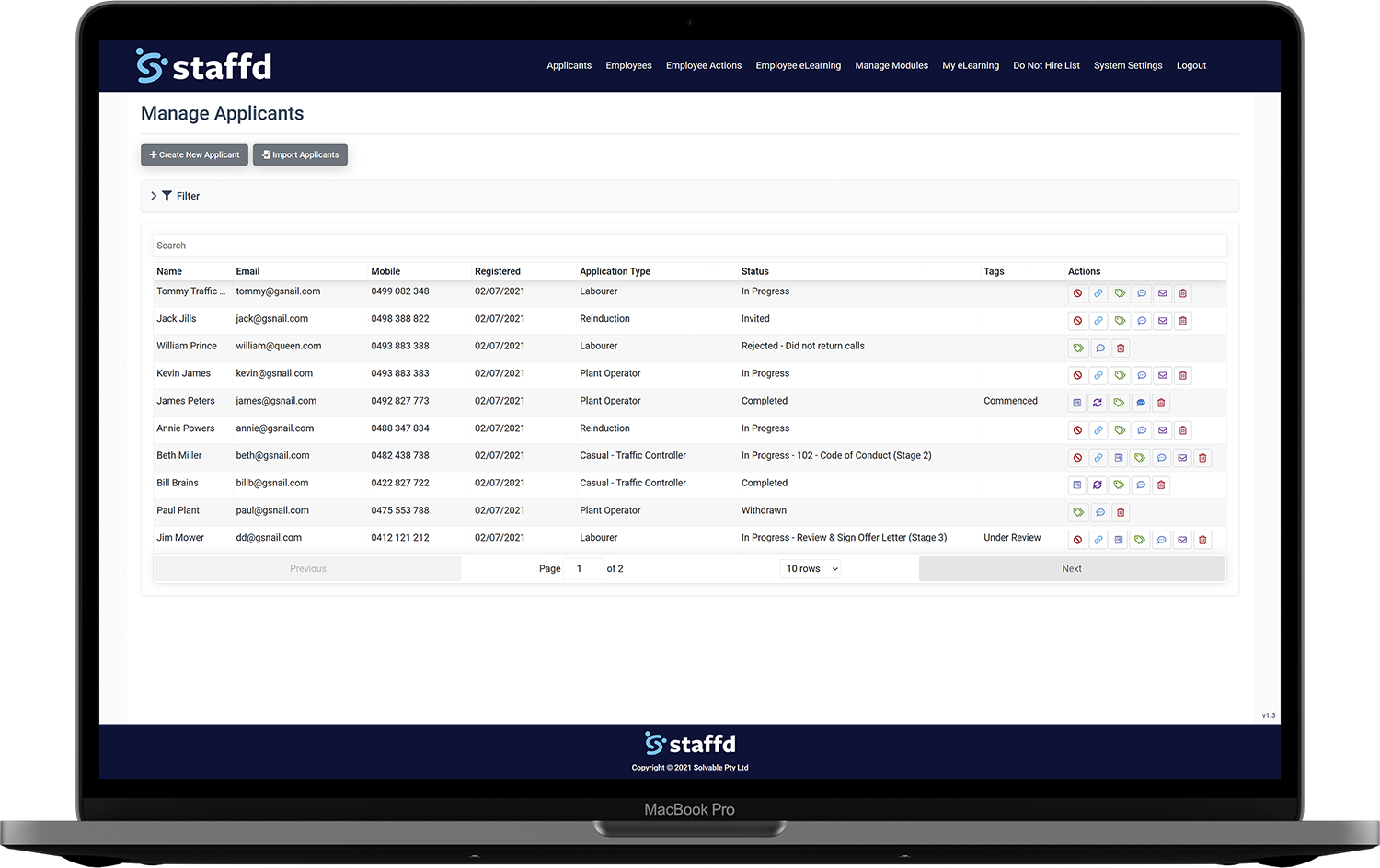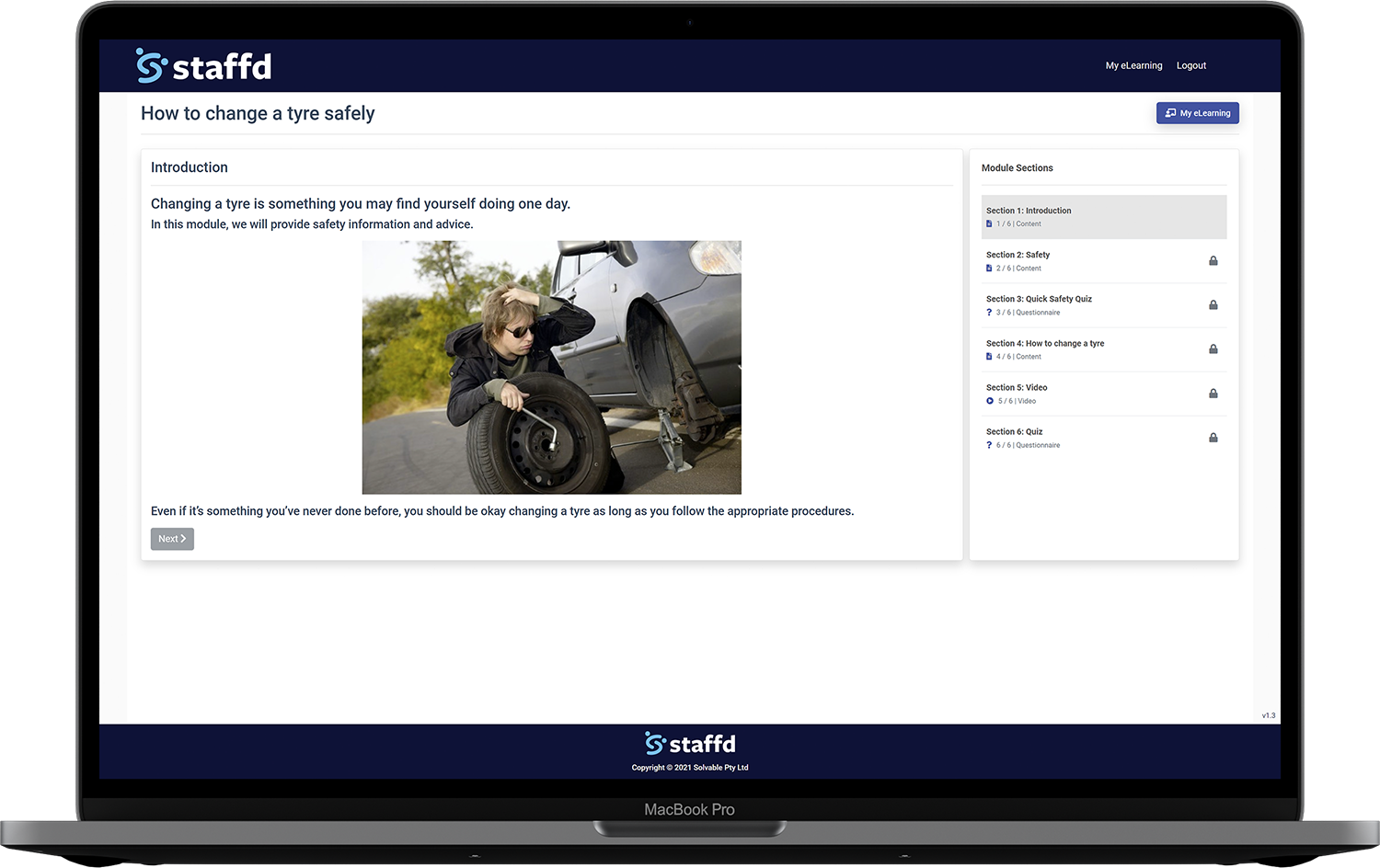 Safety & Compliance Made Easy
Reduce Your Paperwork
Gather More Accurate & Meaningful Information
(All While Improving Safety, Efficiency & Meeting Compliance)
Actiond is a software workplace platform that allows your business to share information so you can work smarter and engage with your people and your clients to optimise your objectives.
Actiond achieves this with different easy-to-use modules that integrate with each other. There are currently 6 major modules that will simplify your business needs.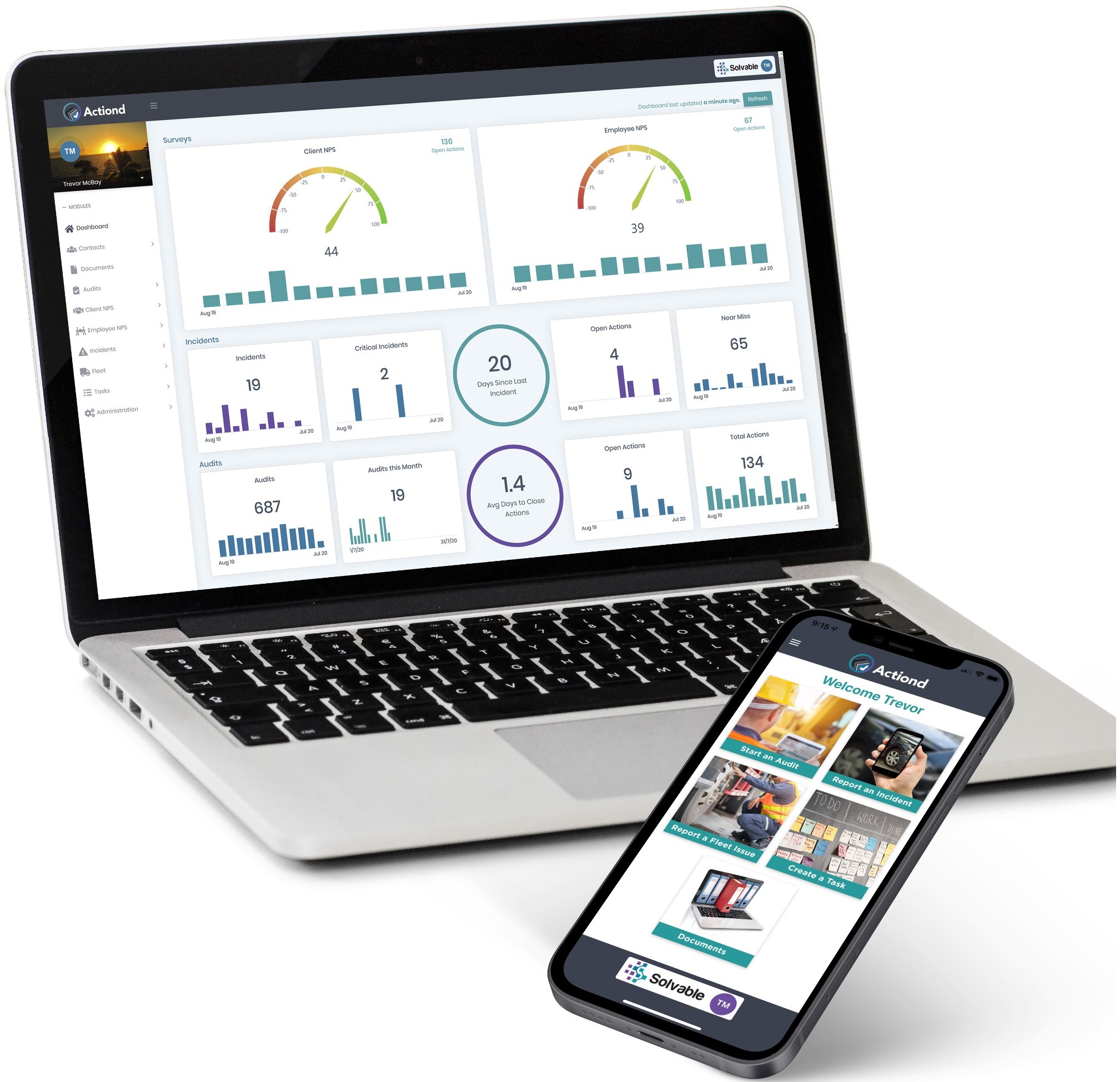 Give your team access to your policies, procedures and documents
ISO standard document management
Provides access to documents on any device based on your permission controls
Ability to mark documents as controlled docs, favourite and set a review date reminder
Upload Word, Excel, PDF, PowerPoint, Google doc links, images and hosted videos
Close the investigation loop for all incidents to focus your training efforts and comply with OHS legislation
Lodge incidents online anywhere on any device using your own self managed report
Email notifications and actions created for completion by investigators
Add images and documents to an incident
Statistics and ratios automatically created allowing for trend analysis
Dashboard style views
Use audit data to focus your training while maintaining compliance with Road Authority standards
Build as many of your own audit templates as required
Complete audit checklists online on any device
Add photos to an audit
Actions created for non conformance and emailed to nominated team member for action
Job data pulled automatically from Traffio
Client and Employee Surveys
Easily view your client and employee sentiment via the world standard NPS® Score
Client and employee surveys automatically sent based on data synchronised with Traffio
Actions created for negative feedback allowing you to rectify
Statistics and ratios automatically created allowing for trend analysis
Track client and employee comments, both positive and negative
Create and monitor fleet and equipment issues and faults
Record a fleet issue, add a severity rating and assign an action to a user
View a list of all fleet and equipment
View a list and status of all actions
Ability to close out actions or assign to another user
Ability to sync fleet from an external system
Create a task, add a priority and assign to a user
View a list and status of all tasks
Ability to close out tasks or assign to another user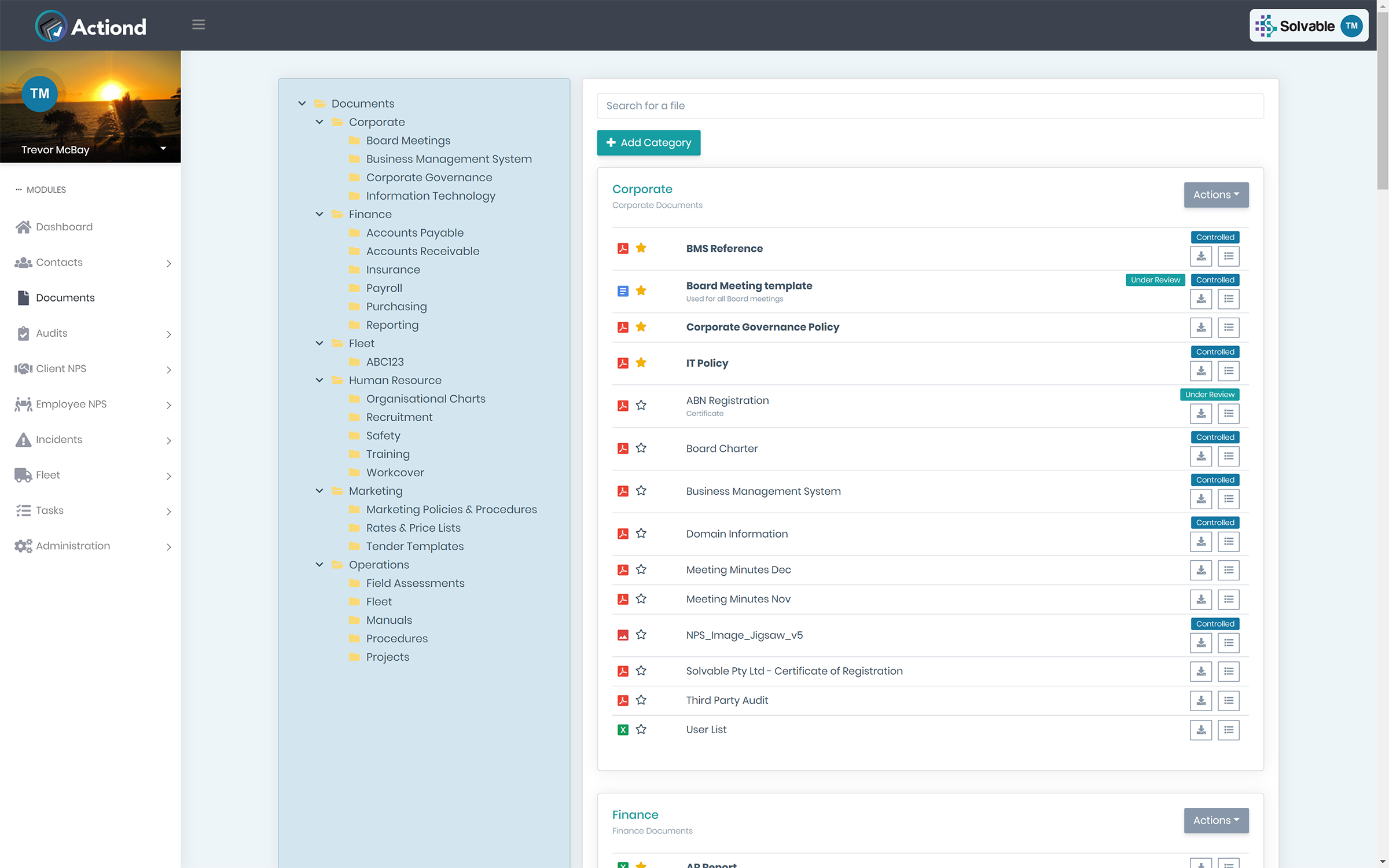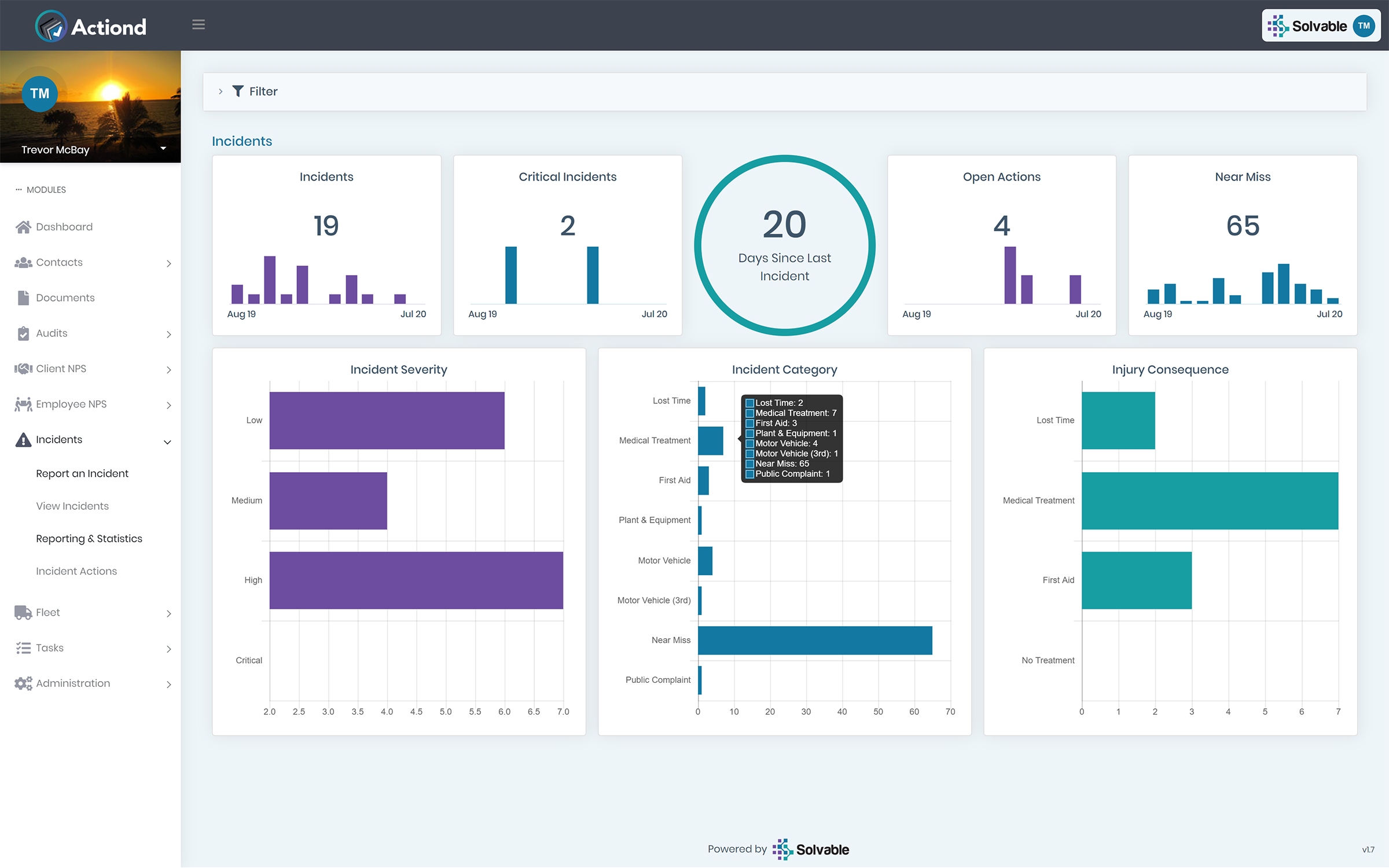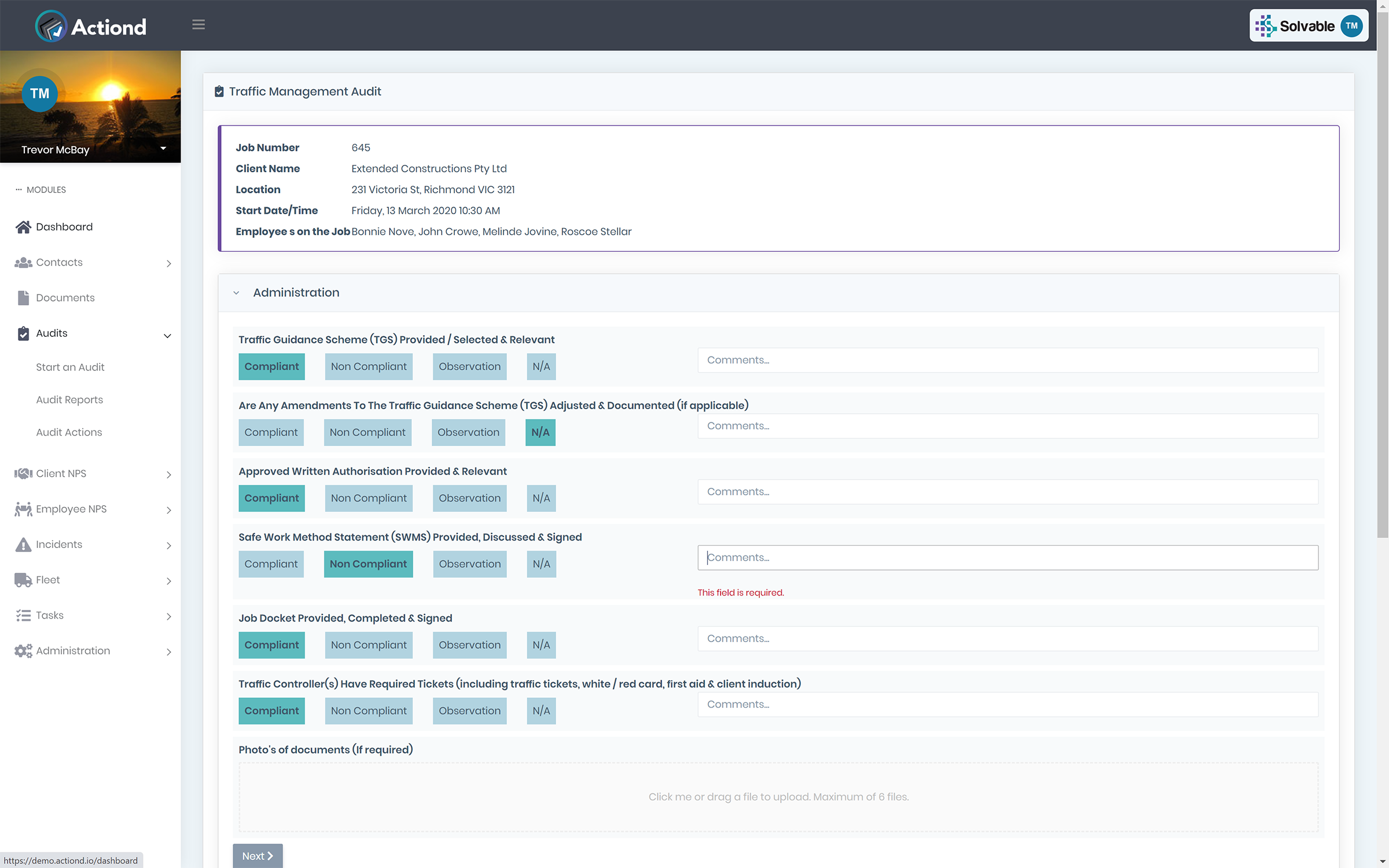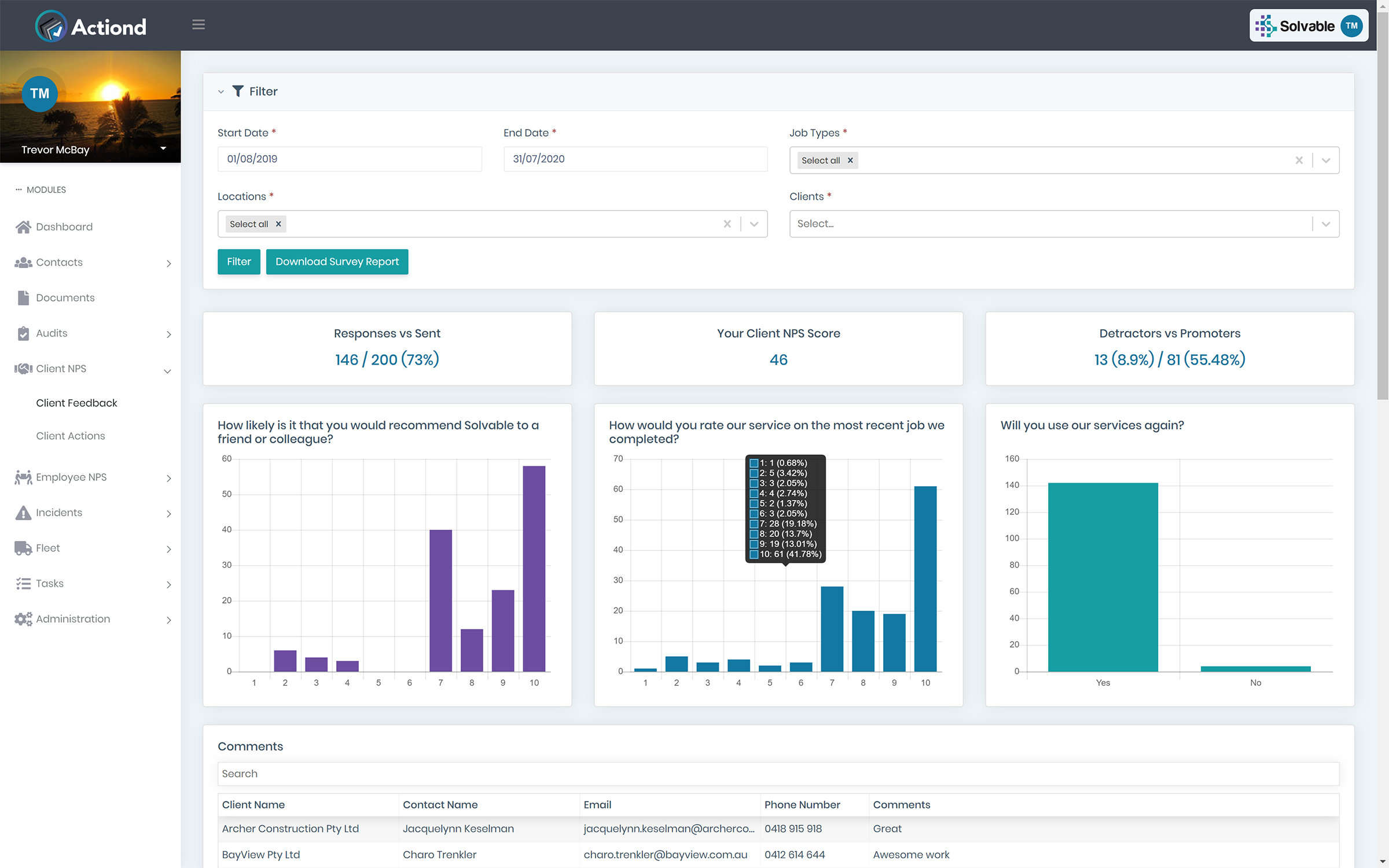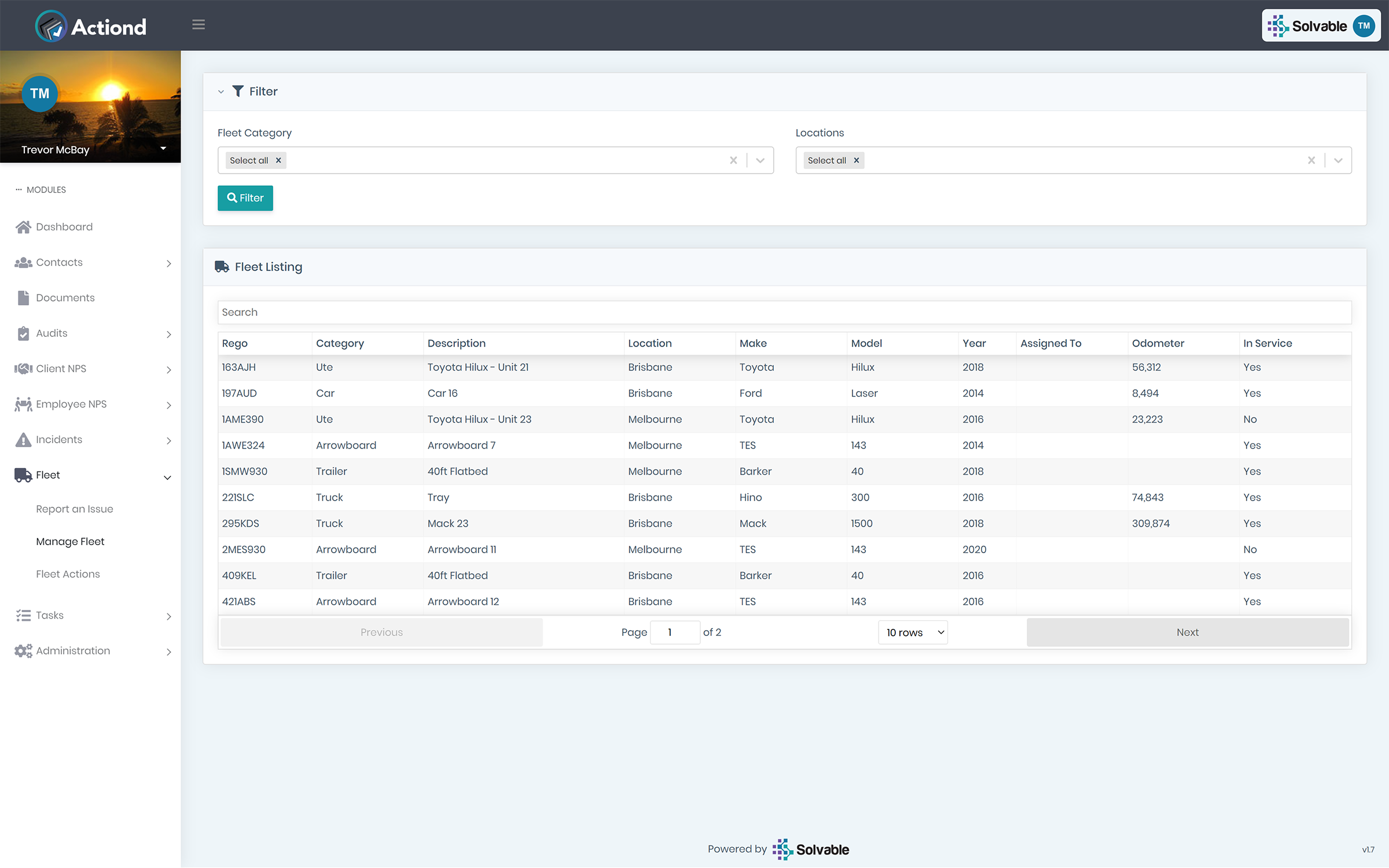 Productivity
Tools
The team at Solvable have created a number of custom Productivity Tools that assist business with various automation and business productivity.
These tools can be configured, based on your business requirements to undertake the following examples.
Streamlining enrolment processes, service delivery, and feedback collection.
Designing workflows that will eliminate time-consuming steps and measuring its successes.
Managing staff database, salary records, and analytical reports on a single platform.
Refocus your resources and energies on core business functions like sales and marketing.
Modernise the end-to-end processes such as production and distribution methods.
Collaborate and increase productivity with tools that enable you to communicate seamlessly and securely with your team.
And more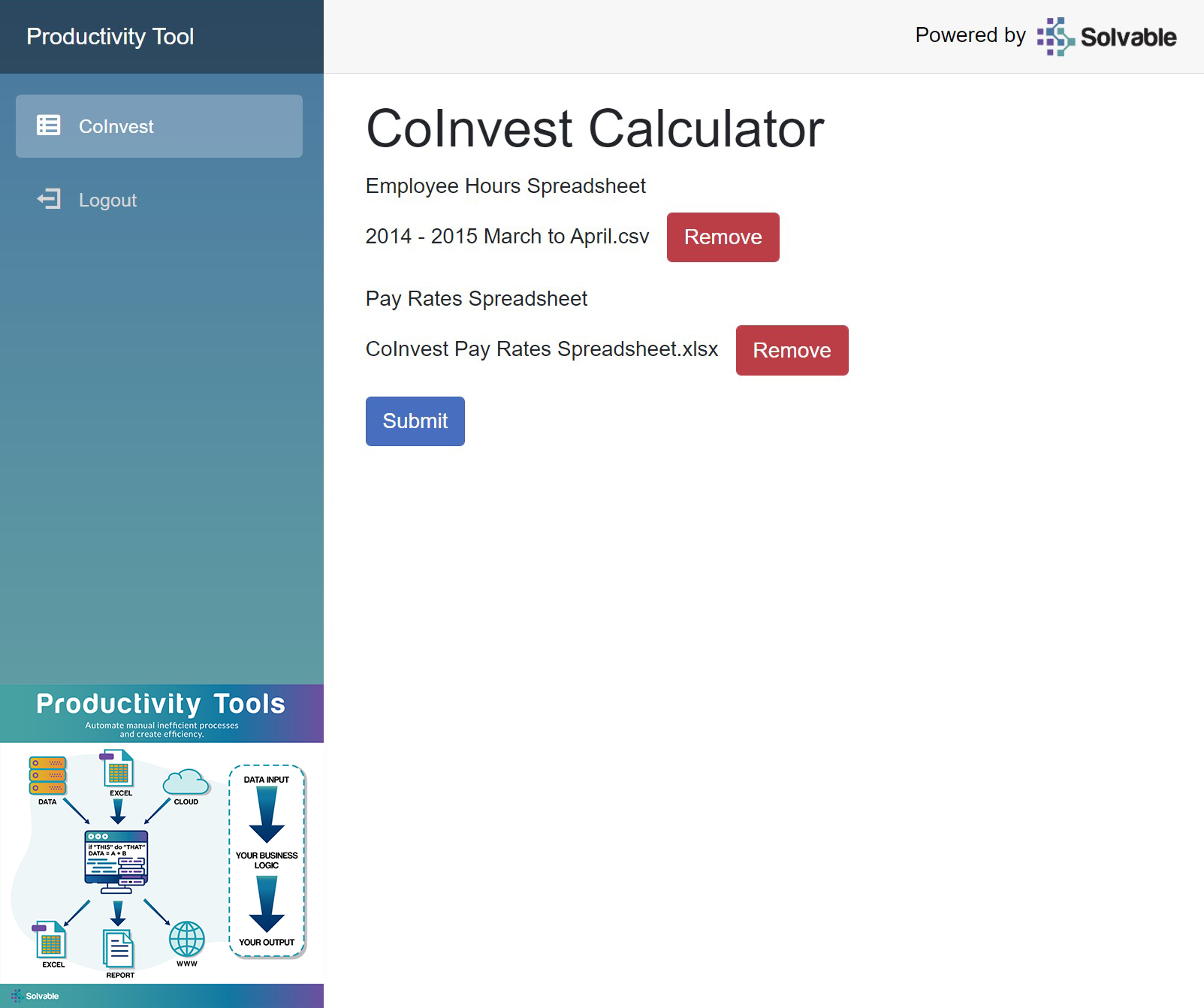 CoInvest tool created for one of our clients
Our
Partners
We value the partners that support our business, both in advice and referrals. Some of those that have assisted with our products are listed below.
Get in Touch
Solvable is a team that loves a challenge and is passionate about solving complex problems.
Let's work together to solve your business needs and make you more efficient and effective.