Custom Software
Development
Scope, Design, Build
Do you have an idea for an application, program or website to solve a business need? Talk to us about our fully managed custom software builds using our collaborative approach.
We can assist with all stages of the build process; scoping, solution design through to development and launch. If you already have the scope, great, we can work with that too.
Making Every Custom Software Development Solvable
The founders of Solvable believe that "Anything is Possible, Everything is Solvable." It is our mission to provide quality end-to-end custom software development services that will surpass your expectations. With our extensive experience in both technical and business management, we simply know how to make it happen.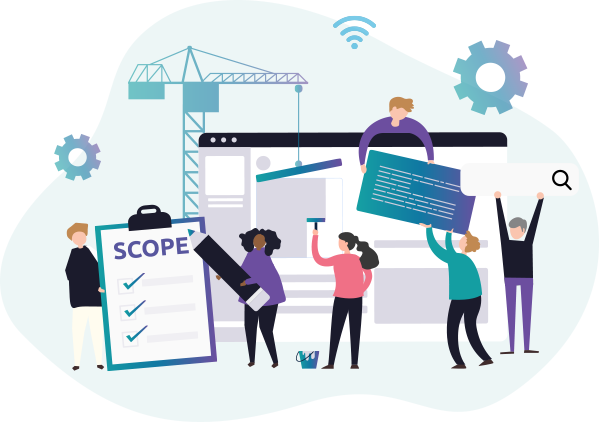 Looking to transform your imagination to a fully-functional product?
Solvable can solve that!
Solvable provides end-to-end custom software development where visual appeal meets functionality. We use both the latest technology and innovative thinking to create systems and designs that are user-friendly and tailored to fit your business needs.
Through strategic planning and conceptualisation, we turn your ideas to solutions that work. We pride ourselves in delivering exceptional software that ticks all the boxes in our quality checklist:
Accuracy -

Our team makes sure that the project meets all the requirements provided by the client.

Usability -

The output is easy to use, even for non-tech-savvy users.

Reliability -

The software does not fail during execution and will work even at the busiest times.

Security -

We ensure that best practice data security and system integrity are always at the forefront of our development strategy.

Efficiency -

The software will operate efficiently and perform the desired functions everytime.
Get in Touch
Solvable is a team that loves a challenge and is passionate about solving complex problems.
Let's work together to solve your business needs and make you more efficient and effective.